Dr. Verwey's Tank Cleaning Guide App
100,00 € / year
Our annual subscription includes one user and up to three different devices.
Description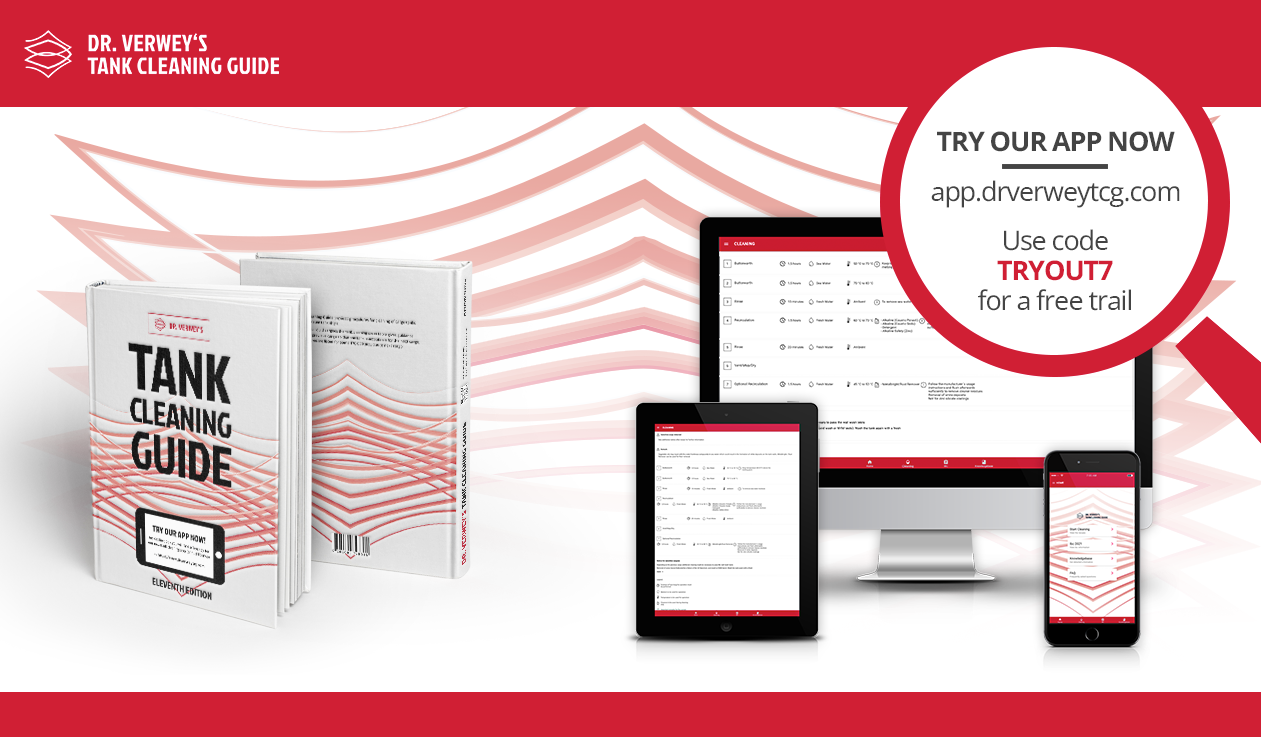 Dr. Verwey's Tank cleaning guide is the renowned Tank Cleaning guide for tankships. It was first published in the 1970s. The book has been updated regularly since then. The latest edition was published in 2022.
We have now published this tank cleaning guide as a web-based App that can be installed on Windows workstations and on IOS as well as Android driven mobile devices. 
Verwey App Features
Cleaning procedures for more than 180.000 combinations of bulk liquid cargoes.
Knowledge base with specific cleaning know-how and best cleaning practices.
Compact cargo overview including physical properties and acceptances.
Includes all latest IBC 2021 requirements for Chemicals.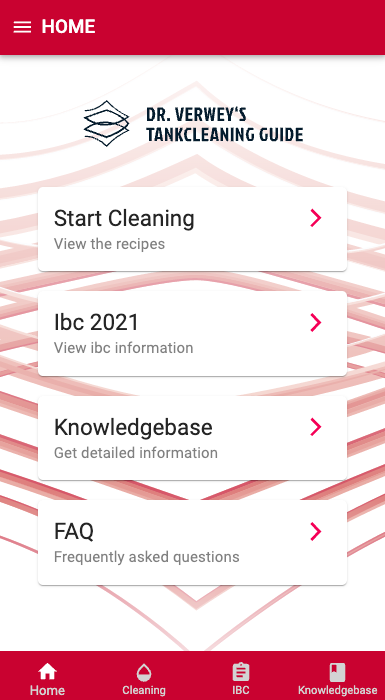 You are invited to check it out. Only a really simple registration is required to be able to test this fantastic app for one week for free. Of course, you can buy the Verwey App right now in our shop.
Dr. Verwey's Tank cleaning guide App
provides cleaning proposals for frequently shipped bulk liquid cargoes. This comprises Noxious cargoes regulated by Annex II as well as oil cargoes regulated by Annex I of the MARPOL convention. The cleaning of Annex II cargoes is often very difficult, as the subsequent cargoes usually have different chemical properties than the cargo to be cleaned. To make matters worse, the cargo to be loaded often has extremely high purity requirements (Ultra High Purity Cargoes).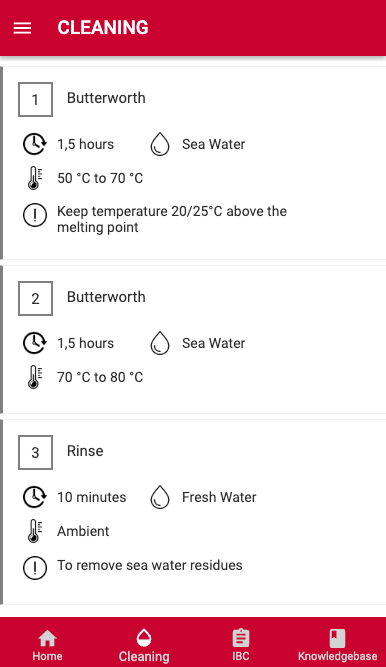 In shipping of Clean and Dirty Petroleum Products (CPP and DPP), the cargoes differ little in terms of their chemical properties and thus complicated cleaning is less common than in chemical shipping. But there are many exceptions to this rule because some cargoes in this trade have also high purity requirements. Examples include aircraft fuel or fuels with very low sulphur content. A particular difficulty arises when it is necessary to switch from Black cargoes to clean cargoes (DPP to CPP).
All of these special features are taken into account in the database. The Verwey app can thus provide reliable recommendations for all cleaning tasks.
The App is much more comfortable than the book because cargoes can be selected faster and cleaning proposals, as well as cargo properties, are displayed instantaneously. Another key advantage is the continuous updates. As an example, the updated IBC code is already available in the App.